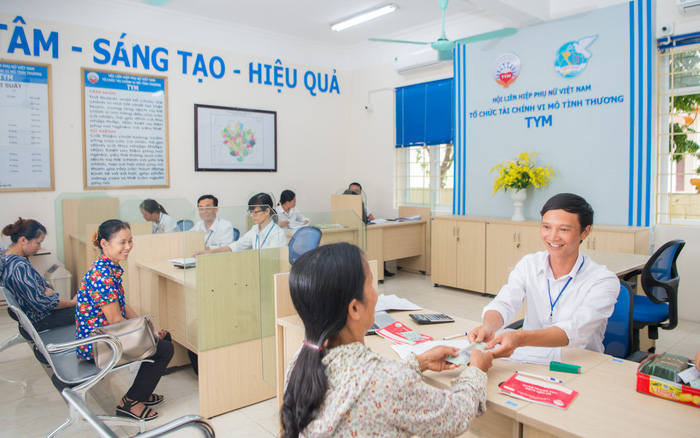 For many years, microfinance (MF) has been considered an effective poverty reduction tool in Vietnam. Microfinance institutions increasingly assert their role and prove positive contribution to financial inclusion through safe financial services to the poor and low-income groups.
Tinh Thuong Microfinance Institution (TYM) under the Vietnam Women's Union is the first institution licensed by the State Bank of Vietnam.
After 28 years of operation, up to now, TYM has provided nearly 1.5 million loans to women in many provinces and cities. In recent years, TYM has kept innovating its products to satisfy different types of borrowers.
Credit – diversified and accessible
Ms. Dang Thi Dinh living in Duc Lan village, Yen Phu commune, Yen Phong district, Bac Ninh province is a disabled woman, weak in health, unable to work hard. There is only a child and herself in the family.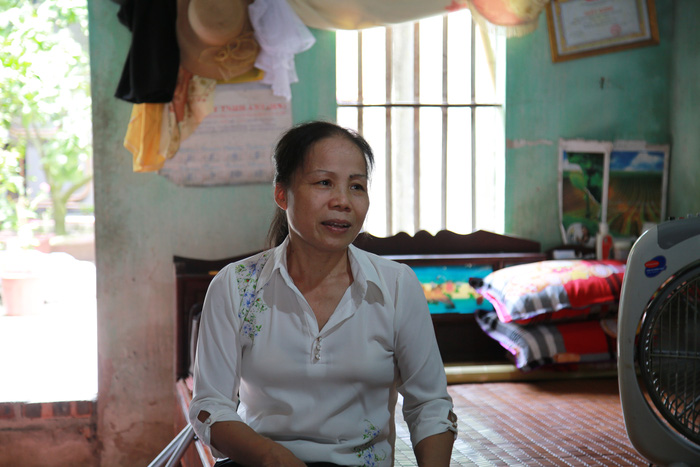 Before joining TYM, Dinh worked as a sewing worker. She had an old pedal sewing machine that was difficult to use because of her birth defect in her leg. In 2017, she was introduced to become a member of TYM by the Women's Union of Yen Phu commune and got a loan of 8 million VND to buy an industrial sewing machine and fabric.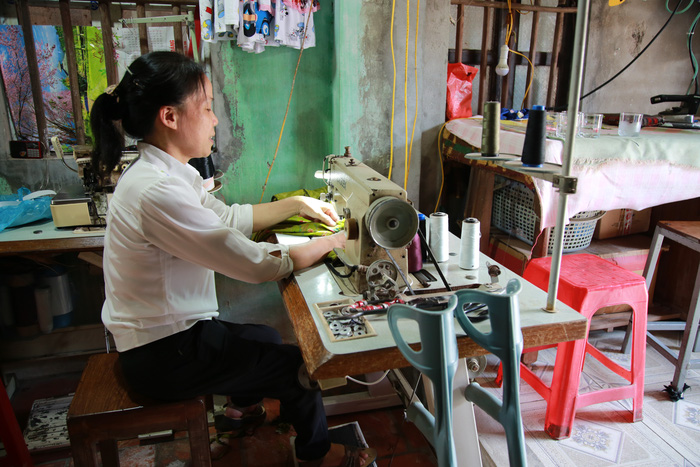 With a good repayment, Ms. Dinh was approved a second loan to buy another overlock machine. Thanks to TYM's capital, in the past 3 years, sewing has become easier. She is able to make more products, her family economy is improving accordingly. In addition to providing capital, in the New Year 2019, TYM visited to encourage and give gifts to the family. Dinh said with emotion that the loan amount was not too large for many people, but a significant financial source for the family, helping the mother and the kid change lives.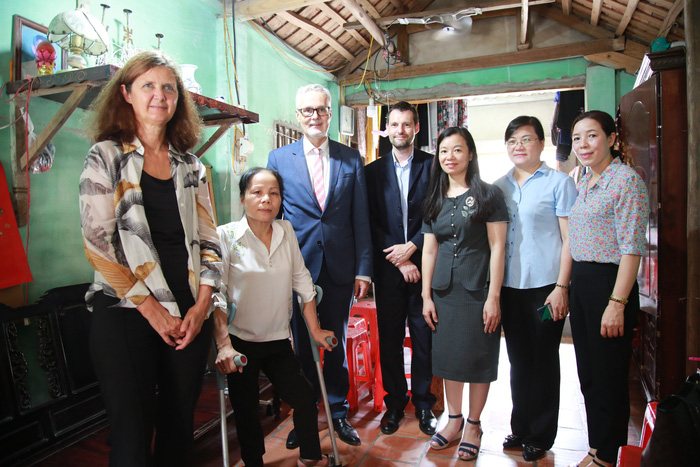 As a disabled woman, Dinh was provided with Policy capital with preferential interest rate. The Policy loan is to support not only women with disabilities like Ms. Dinh but also other disadvantaged and vulnerable groups such as poor households, HIV-infected women or women with HIV-infected husband/children.
Ms. Nguyen Thi Tron from Quynh Thien commune, Hoang Mai town, Nghe An province has been a member of TYM since 2013. At that time, she borrowed 7 million VND to do business. Up to now, after many circles, she has bravely borrowed 30 million VND to serve her family's aquaculture.
In 2019, the long heavy rain and flood caused the loss of more than 50 million VND for the family's 4 hectares of clams and oysters. Difficulties arose for her family when their income was completely dependent on aquaculture. At that time, consulted by TYM staff, Ms. Tron completed loan procedures to avail natural disaster recovery loan with preferential interest rate to promptly restore her family's business.
"Thanks to the above capital, my family has bought breeding stock and it is time for harvesting now. Without this loan, my family does not know how to restore the business since the disaster came suddenly", she said.
These are just two out of many women who have had access to TYM loans in the past time. Thanks to its product diversification and the mortgage-free lending mechanism, TYM can support women to develop steadily in the long term: accompanying them when they are poor (with policy loan, near poor loan) until they become better off through suitable capital for economic development, consumption, construction and housing repair to improve the quality of life. According to the statistics of TYM, each year there is about 100,000 new loans are disbursed for women. In 2019, 38.5% of TYM's clients availed capital to invest in business; 21.6% and 11.2%  borrowed capital to serve agriculture – forestry – fishery activities and household needs respectively. TYM also offers credit for other purposes such as housing, natural disaster recovery and investing in large projects. Especially, the rate of repayment at TYM is always above 99.9%. This is thanks to suitable loan size with each production and business project, gradual repayment by week/month, and collection venue put in the village where borrowers live. Along with that, TYM provides consultancy and training to improve business and financial management capacity for women.
Safe credit with loan insurance
TYM borrowers are introduced to join the Micro Insurance Fund of the Vietnam Women's Union, whereby they are paid insurance benefits if they accidentally pass away. This policy helps them feel secure to take loans without any debt pressure.
Weekly and monthly repayment of principal and interest help TYM members release from debt pressure
Le Thi Canh's family in Uoc Ngoai village, Tan Phong town, Quang Xuong district, Thanh Hoa province is classified as the poor. When Ms. Canh borrowed 15 million VND from TYM to repair her house, she was advised to join in the VWU's micro insurance for this loan. Unfortunately, Ms. Canh passed away in 2019. The Micro Insurance Fund cooperated with TYM to pay a benefit of 15 million VND to her family.
Ms. Tran Thi Giang in Quang Chau commune, Sam Son city, Thanh Hoa province borrowed 35 million VND from TYM to raise livestock and bought insurance for this loan. Due to the unfortunate stroke, Giang passed away and left the amount of more than 12 million VND not yet paid off. TYM staff guided her family to complete the procedure and got a 35 million VND payment from the insurance fund, in which the remaining debt was written off and more than 22 million VND was given to her family.
Mr. Vo Van Dong, Director of TYM – Thanh Hoa Branch said: "Since its launch, 100% of TYM borrowers in this branch participate in the micro-insurance fund because they see the benefits. From June 2016 until now, the Micro Insurance Fund of the Vietnam Women's Union has paid 44 families of TYM members in Thanh Hoa, who unfortunately passed away, with the amount up to 1.1 billion dong. We see that this micro insurance product is not only very practical but also shows a deep human significance, which should be further developed."
Supporting women, especially poor and disadvantaged women in rural and semi-urban areas, to access financial services such as loans and insurance is one of the most important activities of TYM in the implementation of the current National Comprehensive Financial Strategy to 2025, with a vision to 2030, signed by the Prime Minister.
Deputy Governor of the State Bank of Vietnam Dao Minh Tu affirmed: "Promoting the development of microfinance brings great economic, political and social security significance through opening the door to access to formal financial and credit services for the poor and disadvantaged, contributing to the effective implementation of the Party's and State's policies and guidelines in poverty reduction, black credit restriction and usury lending Microfinance also supports the equitable development between regions, making a significant contribution to the overall national financial development process".
Micro insurance called "Loan assistance" is a micro insurance product that TYM members is offered when getting loans at TYM. Buying this insurance product, the member will be paid the full loan amount by the Micro Insurance Fund in case she passes away during the valid loan insurance term (except for specific exclusions).