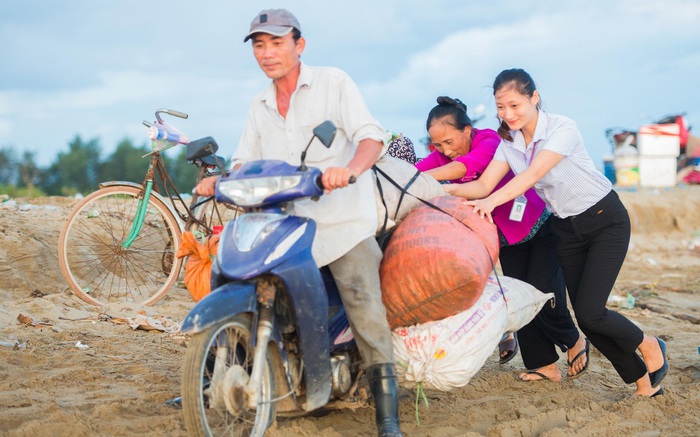 After 30 years with the social mission for the development of Vietnamese women, Tinh Thuong One-member Limited Liability Microfinance Instituition (TYM) has become a solid fulcrum, contributing to enhancing the economic power as well as the position of Vietnamese women, the voice of women in the family and society.
Organization of TYM MFI
As a special financial institution serving 100% of female members, TYM has made many contributions on the journey to affirm the role and position of Vietnamese women in socio-economic life.
TYM's predecessor was the Affectionate Fund, established by the Vietnam Women's Union (VWU) in 1992. Through the provision of credit, savings and non-financial services, TYM contributes to improving the quality of life of low-income individuals and households, especially giving priority to poor and disadvantaged women, thereby helping women to become masters of the economy and life. As a unit under the Vietnam Women's Union, TYM was born not only to solve the problem of livelihood but also to contribute to the implementation of the VWU's mission for the comprehensive development of Vietnamese women.
"TYM is the extension arm of the VWU's activities, a tool to help the Vietnam Women's Union attract and gather more members and fulfill the VWU's role in representing, taking care of, and protecting the legitimate rights and interests of women" – quote from Member of the Central Committee of the Party, President of the Vietnam Women's Union Ha Thi Nga at the Conference to summarize the activities of TYM 2020.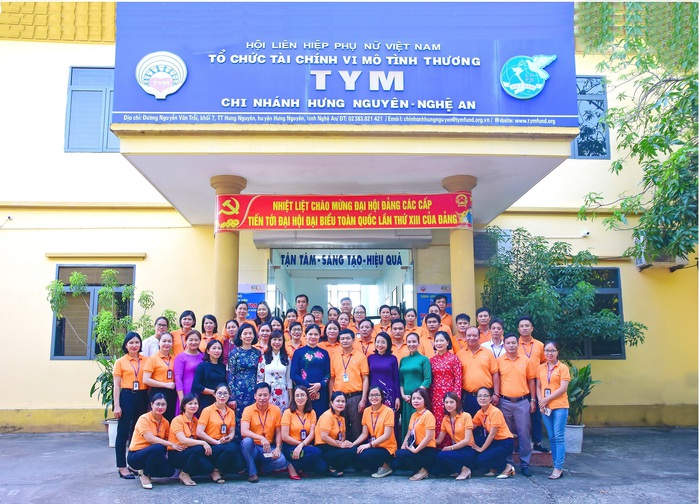 TYM currently has nearly 600 staff working at branches in 13 provinces/cities. With a specific target of "customers", in order to be able to accompany with customers, TYM's staff have always determined to work and dedicate first from the heart of understanding and love for women.
Ms. Nguyen Thi Minh Diu, Deputy Branch Director of TYM – Hung Nguyen Branch, Nghe An – has been with TYM for 25 years, recalled the days when she was a young apprentice at TYM: "After two weeks of training in microfinance, I practiced for 6 months at a branch in Phuc Yen, Vinh Phuc. I met many women with difficult and unhappy circumstances in life. The desire to work and help women was also strongly formed. In the process of working later, I realized women who came to TYM, no matter how difficult their life is, are always full of love, honesty and credibility. Thanks to them, I understand why TYM loans never need collateral."
Dedication and moving forward with respect and empathy
For TYM, 30 years is a meaningful journey with 385 thousand women receiving support from this special organization to step by step got rid of poverty and become financially independent. In order to have that miraculous change in people's lives, it is necessary to mention the dedication of TYM's staff.
Mr. Tran Thanh Minh, Deputy Branch Director of TYM – Nghi Loc Branch, Nghe An, said: "In 2007, TYM conducted a survey to open branch 19 in Do Luong, Nghe An. This was originally the work of staff at grassroots level. However, that survey was attended by TYM Director, Madame Ho Thi Quy. After assigning tasks, the team divided into groups to survey each commune. Ms. Quy herself was in charge of a separate group. During the survey, everyone went to the branch office, summarized the work and made plans for the next day. While Madame Quy stayed at the house of the Chairman of the Commune Women's Union to capture more local information, better understand the situation of women here so that TYM can serve most effectively".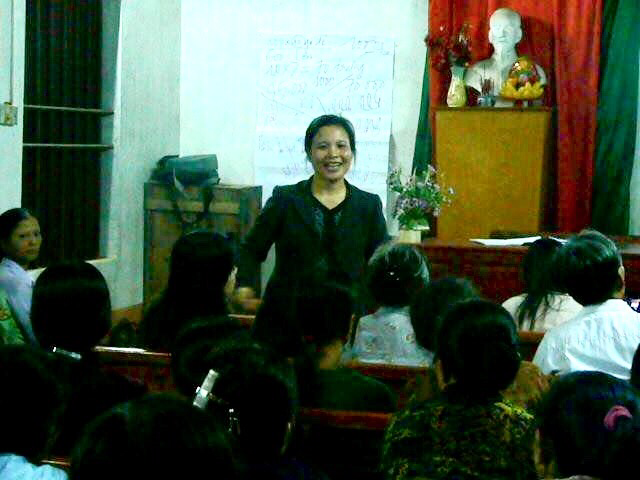 Love for work and respect for the mission of supporting poor women is a tradition that has been maintained for generations of TYM staff. Not only those who have been with TYM for 20-25 years like Ms. Diu and Mr. Minh passionately when talking about their work, young staff who have worked at TYM for 6 years like Ms. Le Thi Lan, an accountant at TYM – Thanh Hoa branch, was also full of emotions when confiding: "I was born in a purely agricultural family in a poor countryside. My mother works in flood all year round with rice, so I understand the hardships, disadvantages, and inequality of women. Working at TYM, I come in contact with many women like my mother, who appreciate each loan they received to buy chickens and cows for economic purposes. They save every penny from selling vegetables and fish, then go to the cultural house to deposit savings and pay interest. Their eyes of gratitude and joy at those times made me unforgettable. I promise myself to work harder to protect the 30-year achievements that TYM staff and members have built, to continue to make TYM grow, so that more women have the opportunity to access loans."
Committed to the mission for the development of women
After 30 years of establishment and development, the mission for the development of women has always been fostered and nurtured in every TYM staff regardless of job position or working conditions.
"TYM has contributed to creating many positive changes, including the most sustainable values ​​for women, raising the status and voice of women in the family and society. Role, potential, confidence. of women are aroused, affirmed, recorded. These things not only affect women but also profoundly affect the development of future generations", according to Ms. Nguyen Thi Thanh Hoa, Former President of the Vietnam Women's Union, at the Research Report on 30-year impact assessment of TYM on members, customers and the community in January 2022.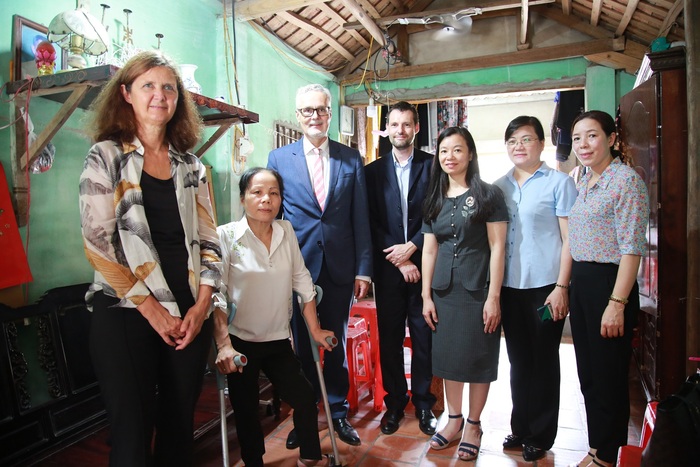 Over the course of 30 years, TYM has made strong changes in the organization's operations and institutions, but has always remained steadfast and loyal to the social mission for the development of women. That great enthusiasm is shared and spread through generations of TYM staff, becoming a connecting thread, building TYM into a large and increasingly solid family. TYM and TYM's staff are committed to always accompanying the rise and affirmation of Vietnamese women.