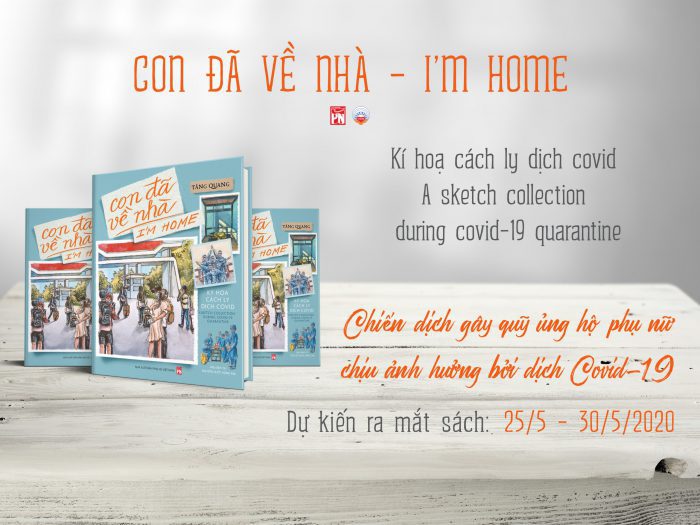 Responding to the call of the Ministry of Health and UNICEF Vietnam in the "Kindness is Contagious" campaign, Vietnam Women's Publishing House with TYM MFI has launched a fundraising campaign to support women severely affected by the Covid-19 pandemic – including TYM members. The fund is raised by selling the book "I'M HOME," a diary of isolation during Covid-19 pandemic.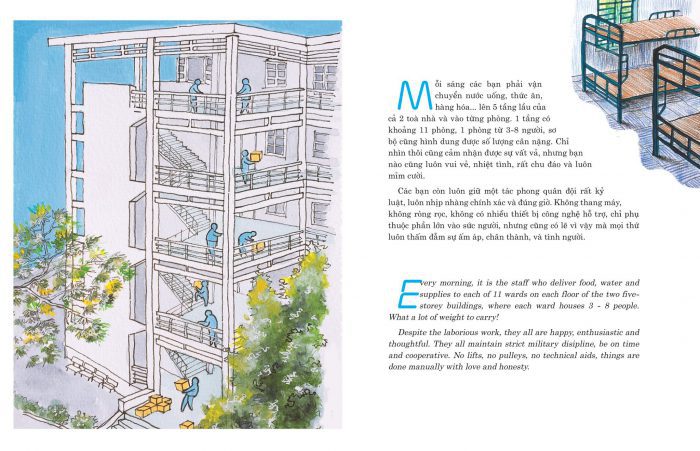 Nguyen Tang Quang's book "I'm home" will be available to readers in late May 2020. In this book, in addition to the pictures that have been posted on social networks and attracted more than 40,000 likes, Nguyen Tang Quang also chose to draw some more emotional moments in the quarantine area. It also has a number of articles sharing the feelings of international students returning to Vietnam from abroad during the Covid-19 outbreak.
The Vietnam Women's Publishing House and TYM set an initial goal of selling 1,000 books to raise fund within 03 months (from May 7 to August 7, 2020). Each book costs 100,000 VND. Selling price of VND 80,000 is applied when making a bank transfer in advance. There will be 50,000 VND on each sold book to be contributed to the Fund for Covid-19 pandemic affected women.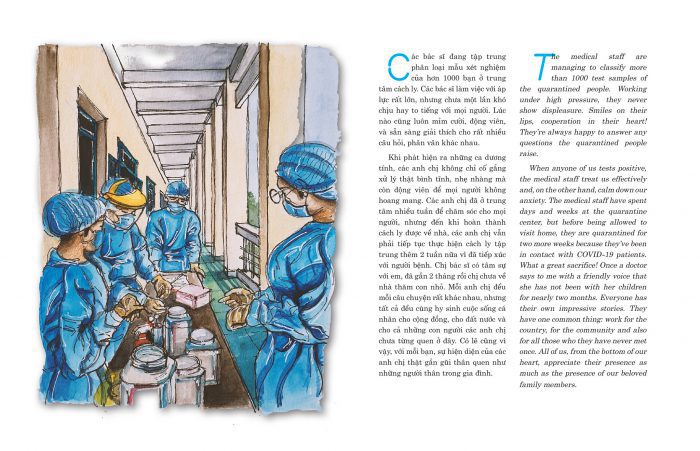 Let's join TYM and the Vietnam Women's Publishing House to support difficult women due to Covid-19 and own a book full of optimism and love!
To purchase "I'm home," click here