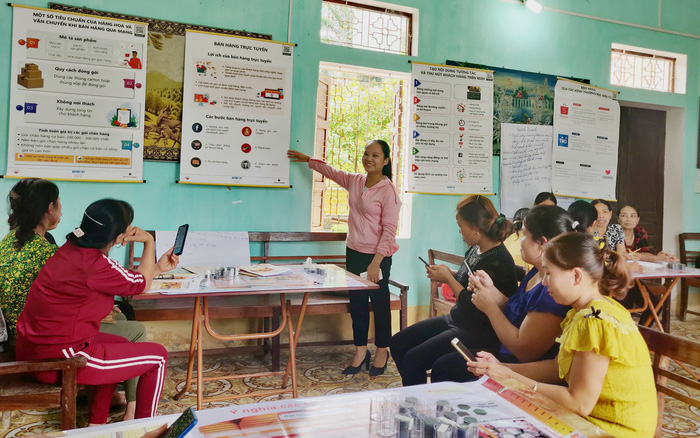 Currently, there are 200,000 enterprises and over 5 million household  businesses led by women. It shows that women are playing an important role in economic development.
In order to develop businesses, especially women-owned ones, it is necessary have suitable policies, in which training for women on applying information technology is of great importance.
On June 3, 2020, the Prime Minister approved the national digital transformation program to 2025 with a vision to 2030 with the goal of developing digital government, economy and society, as well as establishing digital enterprises with the ability to reach out to the world.
In particular, within the framework of the 36th ASEAN Summit, for the first time, ASEAN leaders held a special session on the topic of empowering women in the digital age. At the session, Prime Minister Nguyen Xuan Phuc suggested nations create a favourable environment for women to develop their capacity to innovate, study and apply new technologies in entrepreneurship and economic opportunities.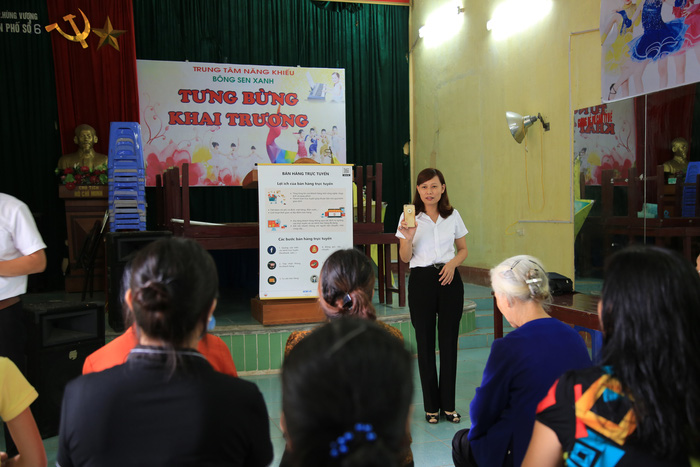 However, the figures show that access to modern financial services in Vietnam and other developing countries is still poor, due to the lack of awareness. Moreover, the Covid-19 epidemic has had a serious impact on Vietnamese enterprises, especially micro enterprises and women-owned household-based businesses. They have encountered many barriers and challenges, one of which is the inability and skill to use online marketing tools and shift to online business to overcome the crisis.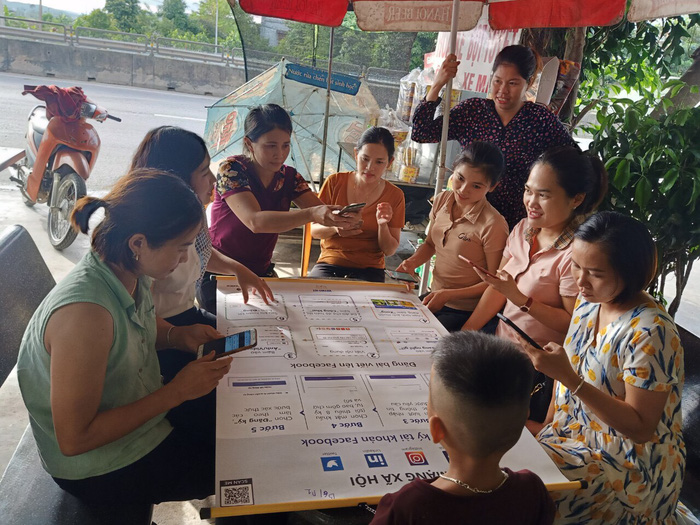 Aware of the important role of digital technology for the society today, especially women-owned microenterprise and family businesses, Tinh Thuong One-Member Limited Liability Microfinance Institution (TYM) has implemented programs to improve women's capacity as well as facilitate them to access digital technology.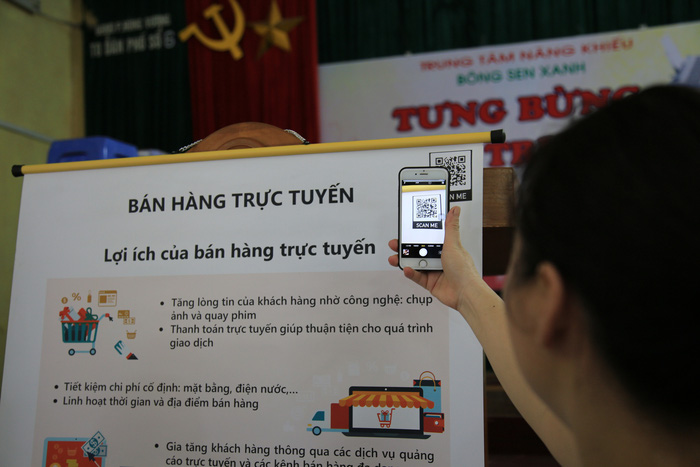 Since the end of 2019, TYM and the Asia Foundation's Vietnam Office have started implementing the program to improve capacity of TYM clients to access digital technology. The goal of the program is to expand economic opportunities and participation in the digital economy for disadvantaged communities, especially women-owned microenterprises and family businesses in rural and remote areas by equipping them with crucial information technology (IT) skills. The program is within the framework of the regional project – "Go Digital ASEAN", supported by Google.org in 10 ASEAN countries. Accordingly, TYM worked with the Asia Foundation's Vietnam Office to design lectures and build online training platform for TYM members.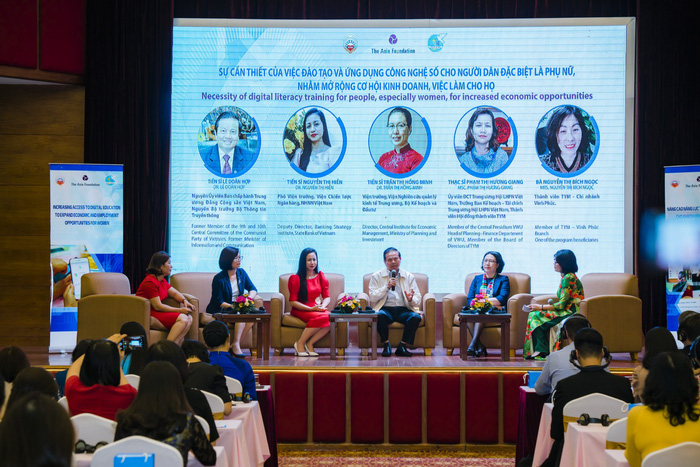 The training content was divided into 21 lectures focusing on 3 major topics: The Internet and basic applications, Online sales, and Internet safety. The content was considered quite easy to understand and practical for women.
Mrs. Vu Thi Binh – a TYM member in Bac Giang, currently trading specialty products of rice cakes and noodles, said: "My customers are now using digital technology a lot, so I have to also adapt. Thanks to TYM classes, I know how to post products on the Internet and got my first online orders."
According to Mrs. Tran Thi Tuyet Nhung – Deputy Director of TYM, the training program has initially brought positive results. As for TYM staff, 100% of branch staff were trained. For TYM clients, 64,900 clients, along with their husbands and children, were trained to improve their skills in using digital technology. Among beneficiaries, 80% of them were TYM clients, while 20% were their husbands and children; household business accounts for 78%, while young people aged between 18 and 25 years old without stable jobs account for 22%.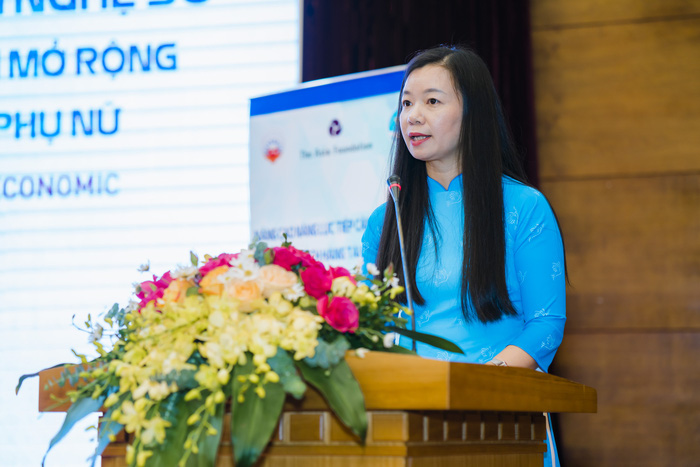 Mrs. Nguyen Thi Thu Hien, Member of the Presidium of the Vietnam Women's Union, TYM General Director, hopes that through this program, the direct beneficiaries of the program will help more women and households gain knowledge on digital technology, thereby supporting more women to find economic opportunities by themselves. Facilitating women to find economic opportunities by themselves while helping them to gain knowledge of digital technology, TYM has performed well the political tasks assigned by the VWU and actively promoted the digital transformation of the country.