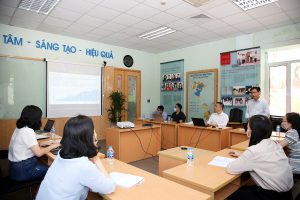 On May 13, 2021, TYM cooperated with Techplus Solution to organize the workshop "Development opportunities in the digital age" with the goal of suggesting digital transformation solutions for TYM activities. TYM may apply these solutions to improve operational efficiency. Techplus Solution is also the contractor that implemented the project "Investing in building a core banking system for TYM".
The workshop was held online with the participation of Techplus leaders, TYM's Board of Management, along with nearly 100 other delegates who are staff at TYM Head Office, Branch Managers and branch Accountants.
At the conference, Mr. Kieu Viet Hung – representative of Techplus Solution gave a presentation on the topic "Digital transformation and digitization of microfinance services towards financial inclusion". According to Mr. Hung, one of the big challenges for MFIs in the coming time is the increasingly strong competition from banks when they introduce and expand similar services to microfinance. Given the context of increasingly modern technology being applied in the banking industry, it is necessary for MFI to make drastic changes in which the application of technology is promoted to improve operational processes. In particular, Techplus Solution's representative also gave some suggestions to microfinance institutions in general and proposed solutions for TYM in particular on the issue of digitalization of operations. At the same time, the presentation also showed the contributions of digital finance in the national financial inclusion strategy.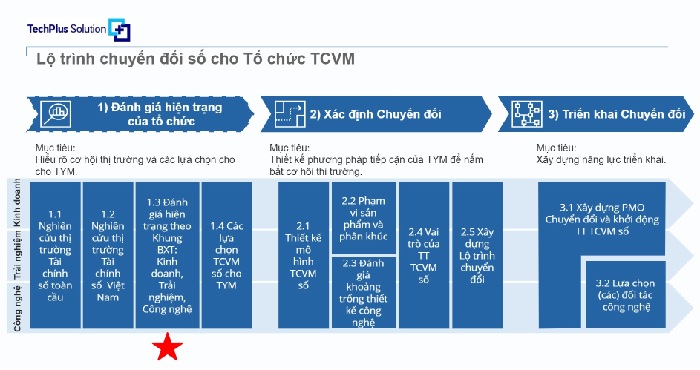 Speaking at the workshop, Ms. Nguyen Thi Thu Hien, Member of the Presidium of the Vietnam Women's Union, General Director of TYM, affirmed the National Financial Inclusion Strategy to 2025 with orientation to 2030 and the National Digital Transformation Program to 2025 with orientation to 2030 have been approved, opening up opportunities and challenges for financial institutions in general and microfinance including TYM in particular, especially in the field of digital technology. She affirmed that TYM has clearly identified digital transformation and application of technology to improve operations as the most important issue in the direction of organizational development and attaches relevant responsibility to all departments, branches and staff in the near future.
Phạm Vân