To contribute to the realization of the goal of improving income and quality of life, creating equal opportunities for people to access development resources and enjoy basic services, this morning, March 31. 2021, Vietnam Women's Union in collaboration with the University of Economics and Law (National University of Ho Chi Minh city) organized a seminar on "Strengthening the role of the Vietnam Women's Union to contribute to promoting financial inclusion implementation. "
The seminar on financial inclusion promotion has received comments and discussions from many experts and leaders of financial sector units such as the Banking Strategy Institute – the State Bank of Vietnam, Agriculture & Rural Development Bank, Vietnam Social Insurance, Research and Development Banking Technology, Tinh Thuong One-member Limited Liability Microfinance Institution (TYM).
Strengthening the role of the Vietnam Women's Union in promoting financial inclusion implementation
Speaking at the opening ceremony, Ms. Do Thi Thu Thao – Vice President of Vietnam Women's Union – stated: "financial inclusion is the development and provision of appropriate, convenient, and affordable financial services to all members of society, especially vulnerable groups, contributing to creating livelihood opportunities, rotating investment capital flows and savings in society. Therefore, financial inclusion is considered one of the important pillars of sustainable development and attracting global attention."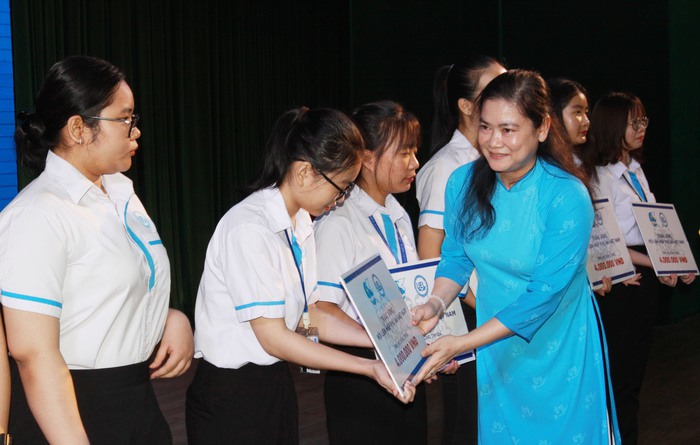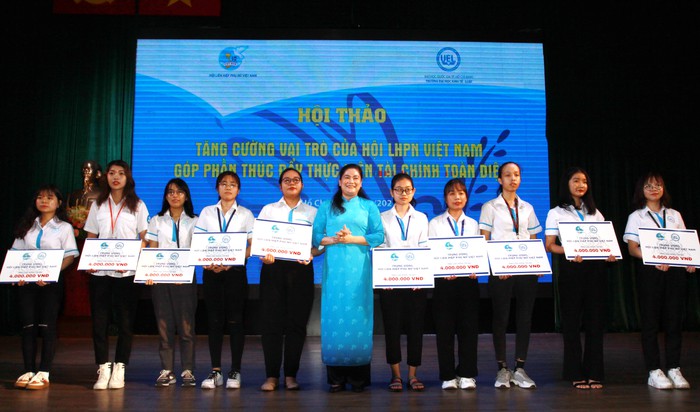 As an organization representing the legitimate rights and interests of women's members, the Vietnam Women's Union has an extensive network of 63 provinces and cities, covering villages, hamlets, with more than 19 million members. In supporting women to access credit and insurance, the Vietnam Women's Union is considered to be a prestigious, trustworthy organization with many innovations, improving operational efficiency. In the policy credit of the Social Policy Bank, the quality of entrustment through the Vietnam Women's Union always reaches the top 5 (Highest debt balance, lowest overdue ratio, largest savings balance, high number of borrowers and highest number of the best loan savings groups).
In addition, VWU also directly manages and operates microfinance programs for women, which are being effectively implemented in 26 provinces, including Tinh Thuong Microfinance Organization (TYM). ), one of the two largest microfinance institutions in the country, serving more than 176 thousand low-income customers and small and micro-enterprises.
For the financial inclusion strategy, in recent years, the Vietnam Women's Union has actively implemented many financial education activities, surveying women's financial inclusion access, connecting with other organizations providing development and testing services for gender-sensitive credit and insurance products.
With the goal "Women can improve their financial knowledge, capacity, and safe and convenient access to and use of financial products and services suitable to their needs, at reasonable costs, by groups, the Vietnam Women's Union has concretized the implementation of the National Strategy for Financial Inclusion with specific tasks and targets and is mentioned in" Plan to implement the National Strategy on Financial Inclusion to 2025, with an orientation to 2030… ″
At the seminar, Vice President of Vietnam Women's Union Do Thi Thu Thao raised a number of issues for experts and leaders of the financial sector to discuss and find solutions and to organize the VWU at all levels to help women, especially women in rural, remote and isolated areas, have access to and use financial services safely, conveniently, suitable to their needs, at reasonable costs.
Many practical solutions promote financial inclusion performance
Contributing ideas at the seminar, Ms. Nguyen Thi Hoa – Director of the Banking Strategy Institute – State Bank of Vietnam said that, according to the National Financial Inclusion Strategy to 2025, with a vision to 2030, few up to 80% of adults have a trading account at a bank or other authorized institution; At least 25% – 30% of adults deposit savings at a credit institution; The number of non-cash payment transactions has grown at the rate of 20% – 25% per year; Average insurance premium revenue is 3.5%; At least 70% of adults have information about credit history in the credit information system of the State Bank of Vietnam …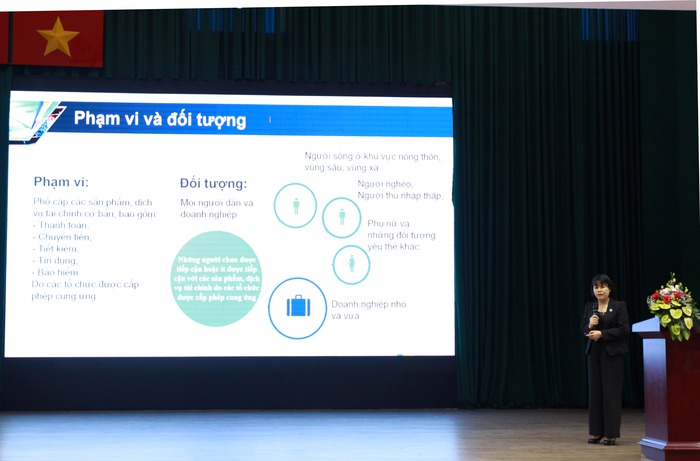 To achieve the above objectives, the Institute of Banking Strategy offers a number of specific solutions: Completing the legal framework; Developing diversified supply organizations and distribution channels; To diversify basic financial products and services; Improve and increase the efficiency of using financial infrastructure; Financial Education & Financial User Protection; and other support solutions.
In addition, the Director of the Banking Strategy Institute also raised solutions to increase access to finance for women such as: diversifying supply organizations, distribution channels; microfinance development; developing a network of banking agents; developing mobile financial services (mobile banking, mobile money) …