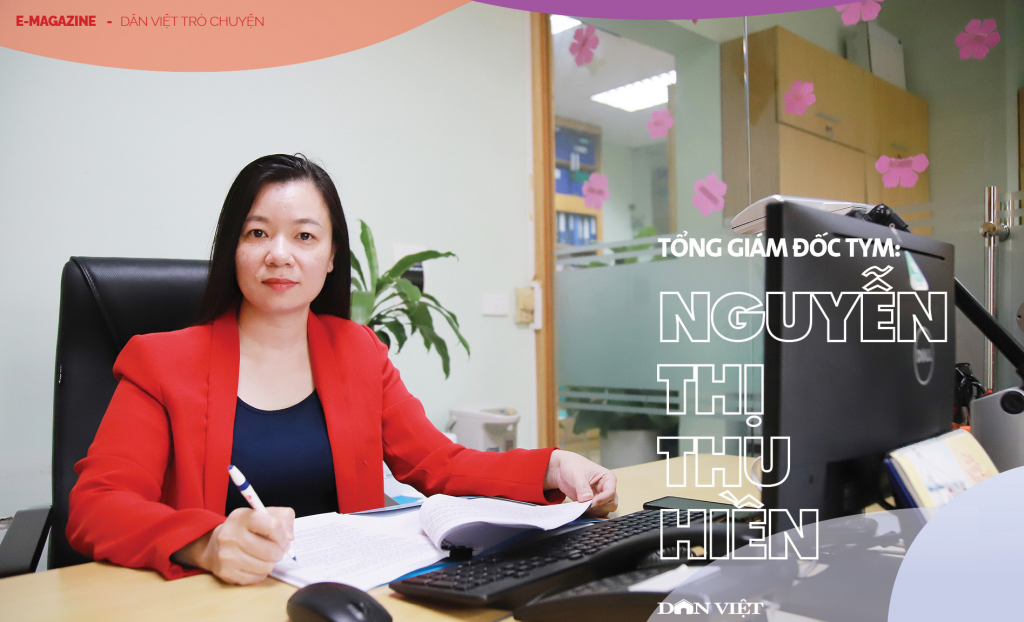 Like steps, small but sure, the micro-loans of Tinh Thuong One-member Limited Liability Microfinance Institution (TYM) under the Central Vietnam Women's Union have helped hundreds of thousands of women start-up businesses. According to Ms. Nguyen Thi Thu Hien, Member of the Presidium of the Vietnam Women's Union, General Director of TYM, beyond the meaning of capital, TYM's credit packages also help many women to assert themselves.
During the journey with TYM to bring small loans to each woman and arise the hidden strength in each of them, Ms. Nguyen Thi Thu Hien has witnessed various stories of successful women. Each person has her own situation and a certain starting point, but one thing in common is that if there are small but firm steps for their upward road, they are capable of doing extraordinary things.
Small loans, great power
Up to this point, TYM has had nearly 30 years of accompanying the process of starting a business, rising out of poverty of hundreds of thousands of women all over the country, especially in rural and disadvantaged areas. The strength of small loans has been shown through a great number of models and projects. How do you evaluate the role of microfinance in women's growth?
Microfinance refers to the provision of small loans without collateral with installment repayments of both principal and interest. Thanks to suitable lending methodology and repayment modes together with a wide range of products responsive to the diverse needs of women and saving know-how (TYM receives women's savings from 5,000 VND), almost 100% of women can repay loans and have a sustainable livelihood, generate income to take care of their family and build their own assets for the future.
By doing so, microfinance has created opportunities for women to access loans safely, repay fully, stay away from black credit and debt traps, and promote self-employment.
So far, how many successful women have emerged from TYM's micro-loans, ma'am?
Up to now, over 120,000 TYM members have escaped poverty. More than 7,000 women have become micro-entrepreneurs, of which 93 were awarded the Citi – Vietnam Outstanding Micro Entrepreneur Award, and 01 woman was awarded the Global Micro Entrepreneur Award.
During many years you have been with TYM and joined the journey of bringing capital to women. There must have been many stories of women starting their own business that impressed you. Can you share with us?
Until now, I still remember the story of Ms. Duong Thi Tuyet, a member of TYM in Y Yen district (Nam Dinh province). The journey from a scrap dealer to a global micro-entrepreneur awarded by the Global Microfinance Fund is a sweaty but also fruitful one. Ms. Tuyet is also the first Vietnamese micro-entrepreneur to receive this award.
Ms. Tuyet's first loan was 500,000 VND. This amount helped her to have more capital to buy scrap, to serve the traditional copper casting business of her family. After one year, Tuyet's copper casting business's turnover was 10 million VND and it increased year by year.
Currently, Tuyet has become a successful businesswoman and her copper casting facility is more widely known.
Journey to bring microfinance to poor women
Since 1992 when TYM's first loans were brought to poor women, there must be many difficulties and barriers that you and TYM members cannot forget. Can you share something?
The first activity implemented by Tinh Thuong Fund project was in Minh Phu commune (Soc Son, Hanoi) in 1992. Back then many people had no idea of "microfinance", and did not believe that women could be able to borrow collateral-free loans, repay weekly and create values just from tiny loans.
For the first 2 or 3 years, TYM persisted in convincing and explaining its operation, mobilized and guided women to avail loans to know how to use capital to generate income and save expenses so that they can repay to TYM. Gradually, after a few cycles of borrowing, knowing how to do business, knowing how to save and realizing the suitability of this form of loan, a plenty of women have confidently borrowed more loans to do business and mobilize other women to join TYM.

For thousands of generations, in the minds of many people over many generations, Vietnamese women are still family-oriented people, more kitchen owners than economic owners. According to you, is it a long-term and enduring struggle process to arouse the will to do business of women through loan support activities?
In order to have many women as confident and successful as today, TYM, together with the Women's Union at all levels, also have to go through the process of raising awareness, encouraging women to confidently borrow loans to implement the project, at the same time persistently guide women to use loans and accompany women throughout the process of implementing the project. That process must be persistent; otherwise women are likely to give up.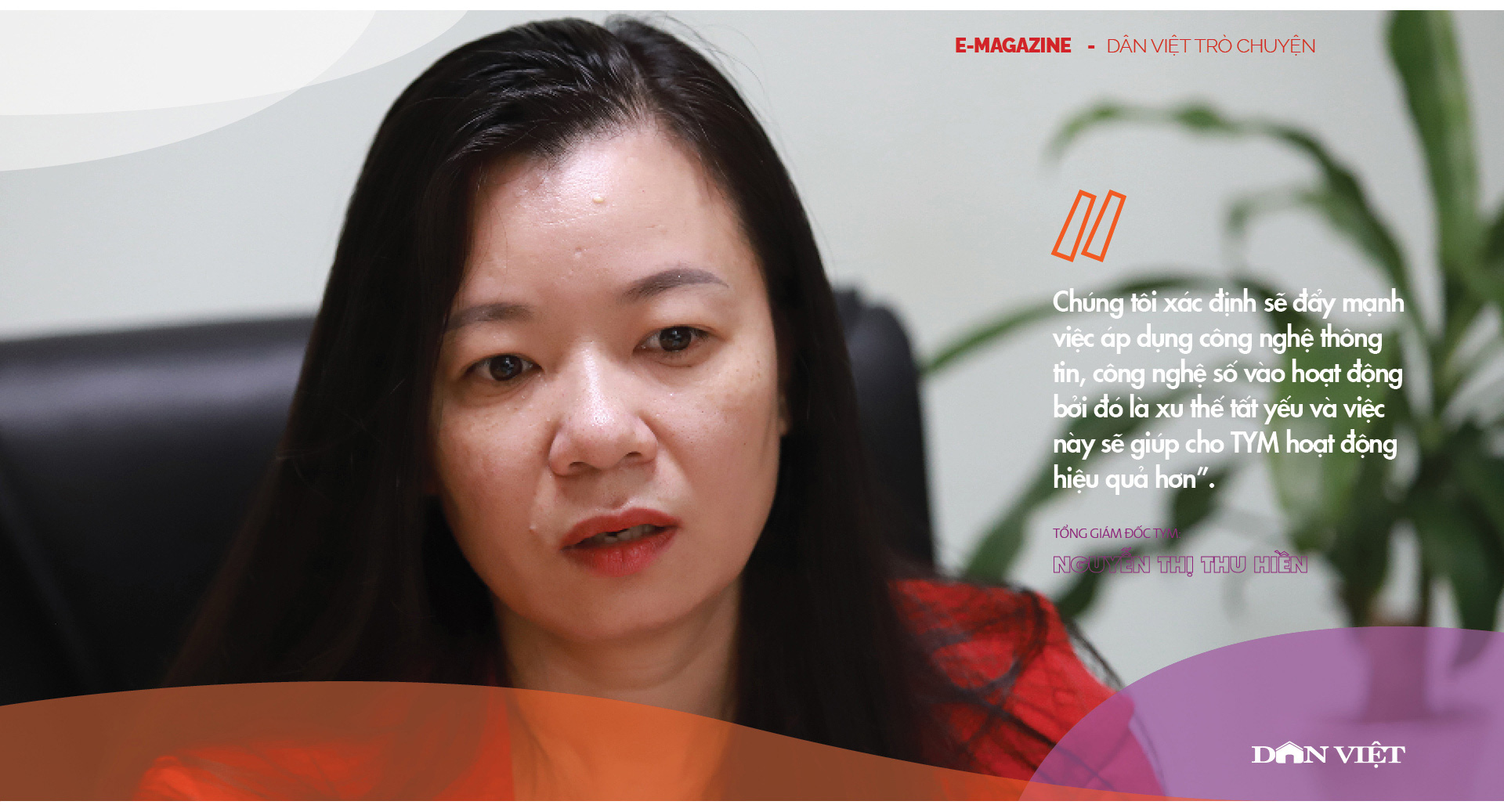 In order for capital to reach women more easily and favorably, in the coming time, which solutions does TYM apply, especially in the complicated context of Covid-19 pandemic?
We will continue to expand our operating areas to bring capital to more women. Currently, TYM has been present in 730 communes in 80 districts of 13 provinces/cities. In the coming time, TYM will continue to expand its network and deploy activities in more areas. With the influence of Covid-19 pandemic, we realize that TYM needs to improve and enhance the quality of its products and services by applying information technology more deeply and faster, otherwise TYM will face up with extreme difficulty.
Currently, TYM has completed the implementation of its core banking software. In the near future, we will continue to research and apply information technology and cooperate with fintech companies to bring TYM's services closer to women and help them access our services more conveniently. More importantly, we will cooperate with local women's unions to offer capacity building activities to women, helping them become more confident and take initiatives in the field of economy development.
Translation summary from Dân Việt