On April 23, 2021, the delegation of TYM's Board of Directors led by Vice Chairwoman of the Vietnam Women's Union (VWU) cum Chairwoman of TYM's Board of Directors Do Thi Thu Thao visited the branch of Nghi Loc, Nghe An and directed activities to support women and children of TYM in the district of Nghi Loc. Attending the delegation were members of the Presidium of the Vietnam Women's Union and a member of the Board of Directors of TYM: Ms. Ho Thi Quy, Head of Women's Economic Development Department; Ms. Pham Thi Huong Giang, Head of Planning and Finance Department; Ms. Nguyen Thi Thu Hien, General Director of TYM and Ms. Nguyen Thi Quynh Hoa, Chairwoman of the Women's Union of Nghe An province. On this occasion, Ms. Do Thi Thu Thao gave support to build a subsidized house for the poor member of TYM Ms. Tran Thi Chau, in center 30, Nghi Thuan commune and donated artificial grass to Nghi Thinh kindergarten, Nghi Thinh commune under the new Rural support program of TYM.
Also during the trip, the delegation attended the activities of center 76 in Nghi Van commune and center 29 in Nghi Thuan commune (Nghi Loc district), met and listened to TYM members' comments and suggestion for TYM and VWU. At the same time, the delegation visited and encouraged TYM members with good economic models.
On the same day, TYM's Board of Directors was present in Ha Tinh province to hand over a subsidized house to Ms. Dao Thi Hoa in village 3, Huong Thuy commune, Huong Khe district. Ms. Dao Thi Hoa is one of 25 women members supported by TYM to build a house in 2020, and it has been completed in 2021.
These are two of the community support activities organized annually by TYM to support women in difficult circumstances, disadvantaged women and communities where TYM operates. In 2020, TYM has supported the construction of new and renovated 36 subsidized houses and awarded support to 54 local education and health facilities.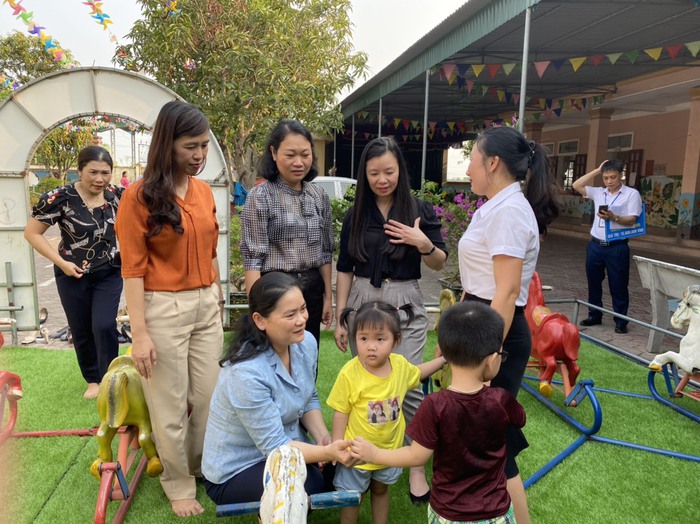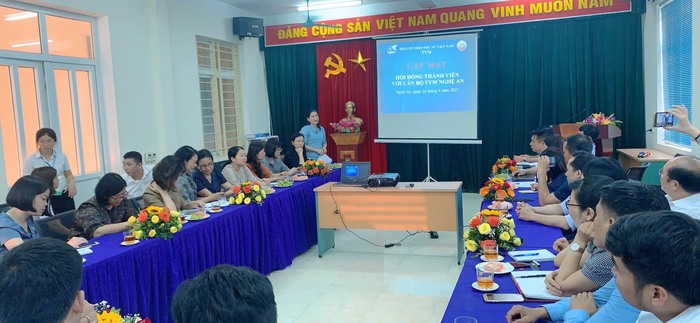 TYM has been operating in Nghe An province since 1997 and has become the province with the highest number of women participating in TYM. Up to now, in Nghe An, TYM is operating in 14 districts / towns / cities with 5 branches, 13 transaction offices and providing services to 51,652 members and clients.