On August 13, 2021, TYM – Soc Son branch, Hanoi was honored to receive a certificate of merit from the Women's Union of Soc Son district for its outstanding achievements in the prevention of Covid-19 epidemic.
Soc Son is a suburban district north of Hanoi capital, more than 30 km from the city center. This is where Noi Bai International Airport is located, and Noi Bai Industrial Park is located with many workers and workers from other provinces and localities to work. In recent days, Soc Son district as well as areas adjacent to districts such as Bac Giang and Bac Ninh provinces, or Dong Anh and Me Linh districts (Hanoi) have all appeared Sars-CoV-2 patients. Therefore, Soc Son district seriously implements epidemic prevention and control regulations under the direction of the central government and the city. The district's epidemic prevention and control received the support and active participation from the people, mass organizations and business community, so the epidemic was basically well controlled. In which TYM is one of the typical units with many meaningful activities.
With the goal of "safety for the capital, safety and health of the people first and foremost" (Directive 17/CT-UBND), since implementing social distancing according to Directive No. 17/CT – People's Committee, Official Letter No. 18/CD-UBND of the Hanoi People's Committee up to now, TYM – Soc Son branch has implemented many activities to support epidemic prevention in the district such as: Support for the prevention fund fight against epidemics of the district with a budget of 15 million dong; Supporting the epidemic prevention and control steering committees of 16 communes/towns where TYM is operating with a budget of VND 24 million; Supporting TYM's center leaders at the grassroots with an amount of over VND 51.3 million. The prolonged epidemic has made the economy of many families extremely difficult, so TYM would like to contribute a little effort to help the district, commune and center leaders have more funds to purchase medical supplies and necessities for effective epidemic prevention. In addition, TYM – Soc Son branch also mobilized branch staff to raise more than VND 5 million to give 26 gifts to members with difficult circumstances to have more motivation to overcome the pandemic.
In order to promptly encourage the collectives that have had excellent achievements in Covid-19 prevention and control activities, on August 13, 2021, the District Women's Union gave rewards to 12 collectives including TYM – Chi Soc Son branch. This has motivated the staff in the branch to have more strength, try to perform their professional duties well and be determined to join hands to fight the epidemic.
In parallel with activities for the community, credit activities are always proactively grasped by the branch in order to have solutions to help members repay loans on time. For members who need loans for family economic development, TYM – Soc Son branch also creates maximum conditions for women to access the most preferential capital sources, and at the same time, advises them about business to use loan capital for the right purposes, rationally and effectively.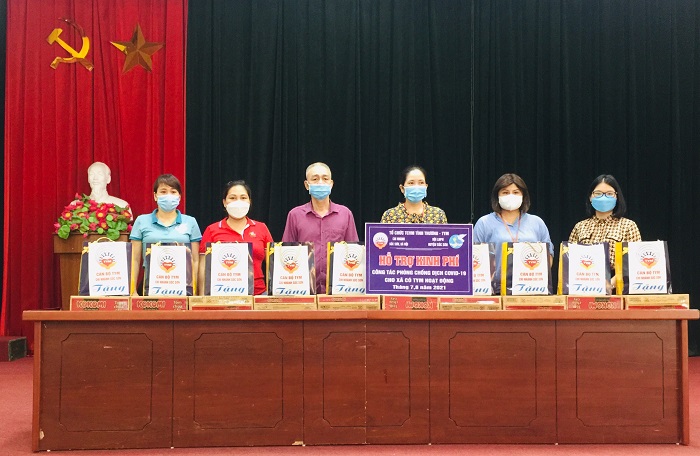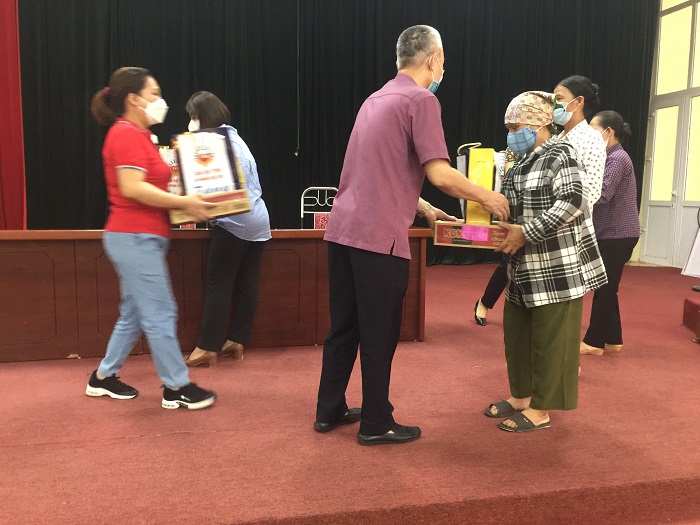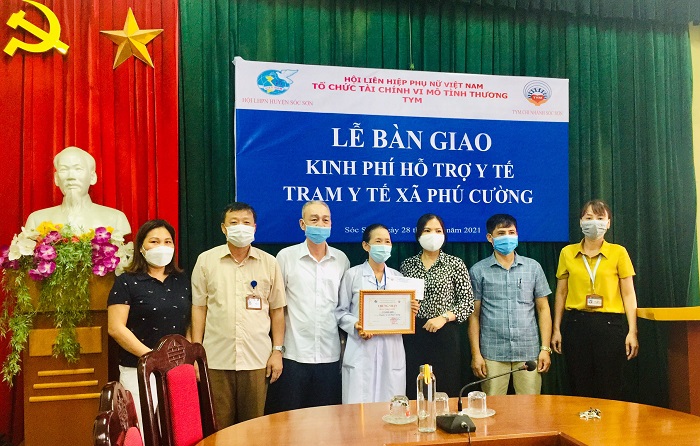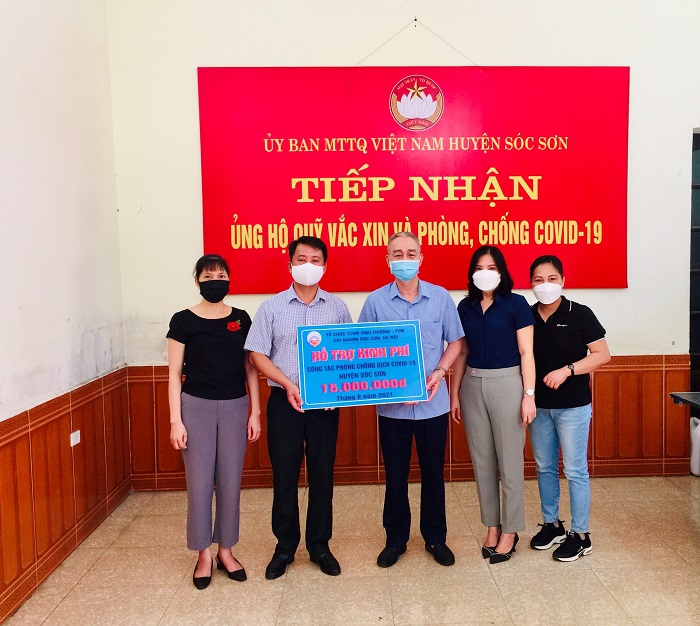 Trần Thị Xoa – Chi nhánh Sóc Sơn