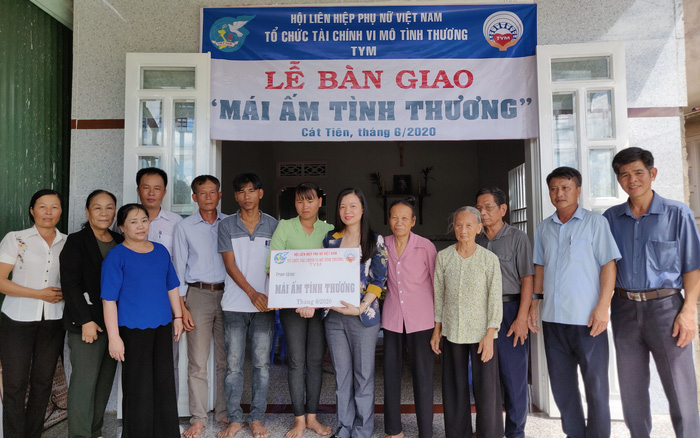 Since 2008, Tinh Thuong Microfinance Institution (TYM) has supported the construction of 153 "Warm Shelters" for TYM and VWU members that are disadvantaged, vulnerable, or single.
For years, the Central Vietnam Women's Union (VWU) has launched the program providing "Warm Shelters" for poor, single, and disabled women in difficulties. In response to this program, every year TYM considers supporting its members as well as VWU's members who have not had their own house yet or whose houses have been seriously degraded. In 2020, TYM has supported to build 10 "Warm Shelters" for women, each of which is worth VND 40 million.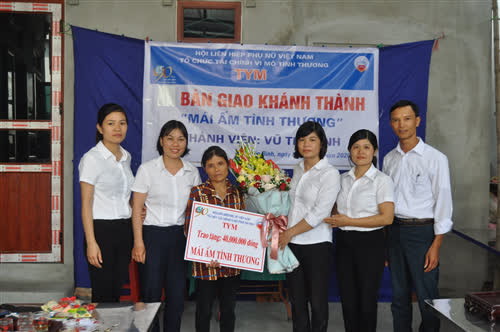 Mrs. Vu Thi Minh, born in 1971, is one of the TYM members in center no. 20, Yen Binh commune (Y Yen district, Nam Dinh province). Her family had been considered a poor household for years in the locality. Minh herself did not have good health, but still had to take on the role of a breadwinner as her husband lost the ability to work. In addition, he was in bad health condition and had to go to hospital frequently. Their three children are of school age, and the oldest son was working as a labor exporter had been unemployed for the whole year due to the Covid-19 epidemic. Her family's income depended only on a few acres of fields, so even though their four-level house had deteriorated severely, they did not have money to repair it. Minh worried that the house could not shelter them on rainy and windy days. Knowing Minh's condition, TYM – Y Yen Branch, Nam Dinh province cooperated with the Women's Union of Yen Binh commune to partially finance Minh's family to build a new house. After 5 months of construction, with the support of both money and labor force from TYM, the Women's Union, women in center no. 20 and neighbors, the "Warm Shelter" was completed, bringing tremendous joy to Minh's family.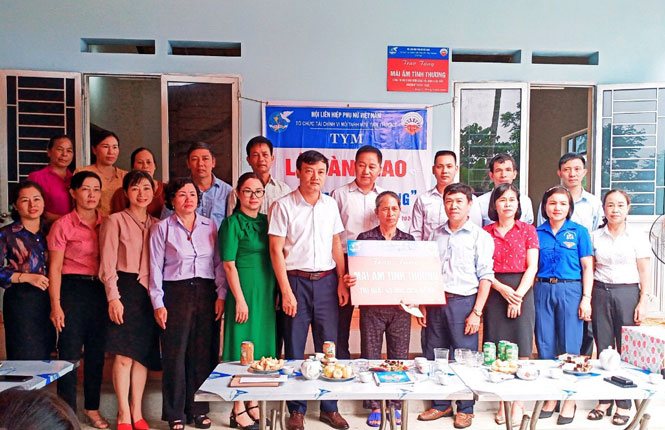 Similar to the case of Minh's family, the family of Mrs. Nguyen Thi Hai, a TYM member in La Hong hamlet, My Yen commune (Dai Tu district, Thai Nguyen province) also received support from TYM to build a "Warm Shelter". Hai was in a particularly difficult situation when her husband died and both her son and daughter-in-law were ill. Although she also had an illness, she still picked tea leaves to make ends meet and take care of her children and grandchildren. Their 50-square-meter four-level house built in 1979, whose tiled roof, batten, and wooden door were all rotted, had made her worry for many years. However, thanks to TYM, her family now have a firm and safe place to live. It has been a great encouragement and comfort to Hai, motivating her to continue trying to overcome difficulties in life.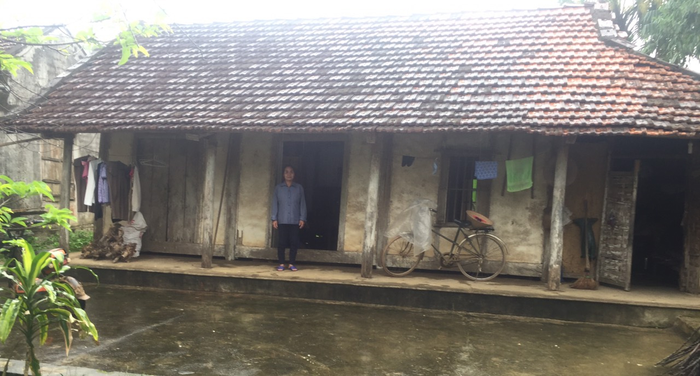 Next in the journey of sharing difficulties with women, TYM provided the Warm Shelter for Mrs. Ha Thi Thuy in the Ban 1 area, Vo Mieu commune (Thanh Son district, Phu Tho province) – a TYM member of poor household. The woman of Muong ethnic was in poor health condition from a young age, often sick and had to go to hospital frequently. That is why she decided not to get married and live alone until now in an earth-filled house her parents left her. Over time, the house gradually deteriorated: the roof leaked, the walls of covered with earth broke, and the wooden pillars were rotten. Therefore, TYM – Viet Tri branch collaborated with the Women's Union of Thanh Son district and the local government to support the construction of a "Warm Shelter" for Thuy this year. The construction started from May 2020, was now completed and has been put into use. In addition to the VND 40 million from TYM initially, her relatives as well as locality also joined hands to support her with the labor and a total of more than VND 15 million. The house has been a great encouragement to Thuy's family. Moreover, it shows the care, help and share of the community to those in difficult circumstances, helping them to have a more stable life and escape poverty.
In addition to supporting the construction of "Warm Shelters" for TYM members, TYM also supports poor VWU's members outside of its coverage areas. Specifically, in 2019, TYM funded to build houses for 20 VWU's members in Dak Lak, Vinh Long and Lam Dong provinces. It is expected that in the coming time, TYM would continue to support the construction and handover of 25 "Warm Shelters" to VWU's members to overcome the consequences of floods, stabilize their lives in line with the "Accompanying women in border areas" program.
The program of "Warm Shelters" shows TYM's sharing and concern with women, helping them to improve their lives. With the "Warm Shelter" program and other non-financial activities whose beneficiaries are women, families and communities, TYM has clearly affirmed its mission of supporting women and its social responsibilities for nearly 30 years of operation.