To women who still face many difficulties in life, TYM contributes to helping them build homes, financial plans and accompanies them to nurture their dreams.
One day at the beginning of the year, Mrs. Nguyen Thi Huong, a member of TYM in Tam Thanh commune, Y Yen district, Nam Dinh province, is waiting for her two children to return from work. Her two children are students at Hanoi University of Science and Technology, which is the greatest hope in this woman's life.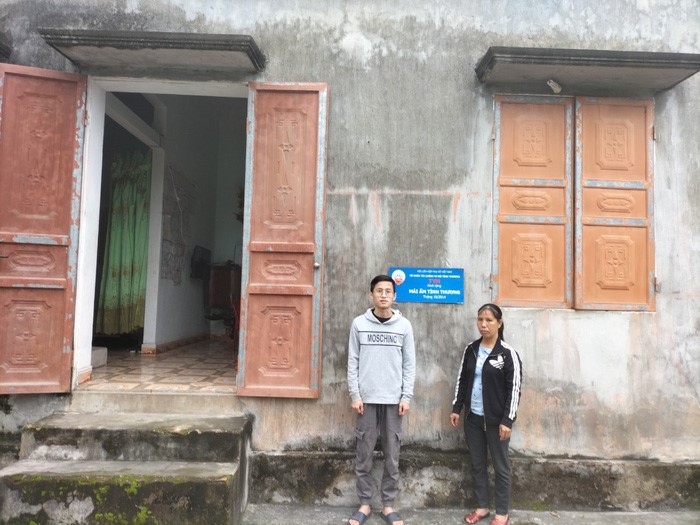 Married in 2000, Mrs. Huong and her husband built a small house on the land of their parents. The first daughter was born in 2001 as a motivation for the young couple to look forward to their life ahead. Two years later she was pregnant with her second child. But just before Mrs. Huong gave birth to the second child, her husband quietly left her for the Central Highlands without saying goodbye. Mrs. Huong's husband is fragile- every time something goes wrong, her husband often leaves. Mrs. Huong gave birth with the help of her parents and relatives, she was bitter when she still did not receive a message from her husband. Since then, she became a single mother, raising two young children, with only a husband in name.
3 years later, her husband had a traffic accident and died in the Central Highlands. Mrs. Huong became a widow.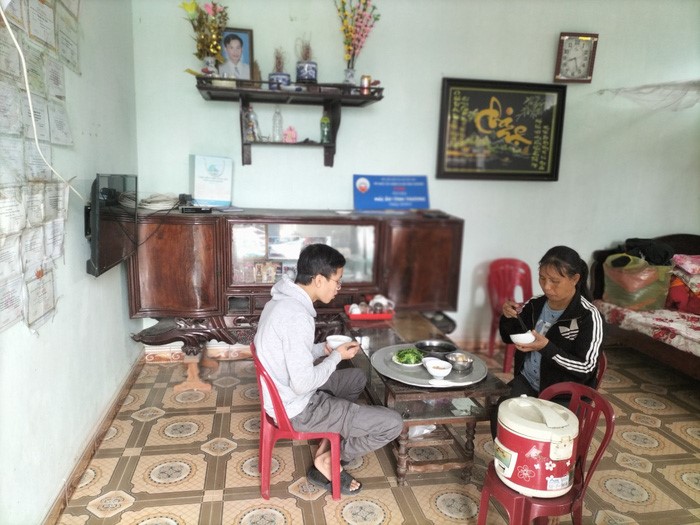 Difficulties surrounded the life of parents and children, Mrs. Huong still struggled to raise her children. The house has a field of 1500 m2, she rent more fields from other households for rice paddies. Picking up vegetables around the house, raising a few more chickens or ducks, but it's all just a patchwork to watch the children grow up every day.
The house was built when she and her husband were married with bricks, so it quickly deteriorated over time. Seeing Mrs. Huong and her children in the house threatened to collapse, everyone was afraid.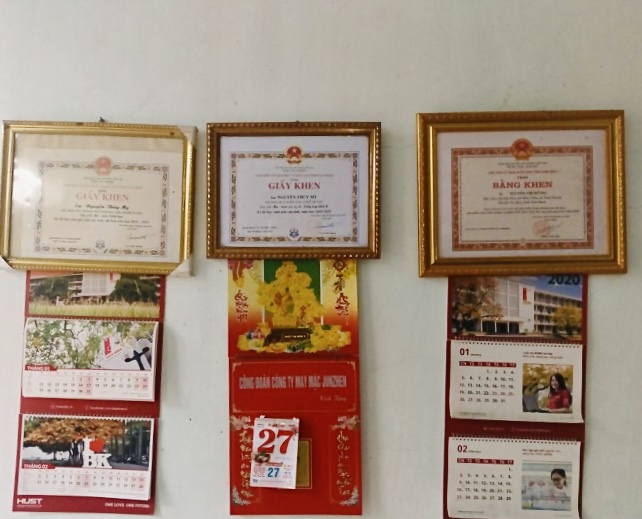 Then in 2012, Mrs. Huong became a member of TYM. Policy loans with small weekly installments help her to send her two children to school.
Understanding the difficult situation of the family, in 2014, TYM supported Mrs. Huong with 40 million VND to build a new house. Together with TYM, with the cooperation of local people, relatives, neighbors, a new solid house was built instead of the previous dilapidated house.
Loving her hard-working mother, Mrs. Huong's two children study hard. Not only did they do well at school, they won prizes in provincial competitions for excellent students. Along with the joy is the worry every day how to continue to help the children realize the dream of going to school when the family's life is still too difficult. Watching her children grow up, in turn entering high school, her anxiety grew accordingly. At that difficult time, TYM decided to give scholarships to both of them during their high school years. This is the biggest source of funding to help children continue to study with confidence.
When the two children entered the university, the joy that accompanied the anxiety came to Mrs. Huong. Once again, TYM awarded a scholarship of 4 million VND so that the mother and two children could partly alleviate their difficulties, so that the two children could step foot in the university's lecture hall.
Still knowing that there are still many difficulties on the journey of Mrs. Huong and her two children, the care and support from TYM is a great source of encouragement for Mrs. Huong's family to continue the journey of realizing the two children's dreams…
Source: Vietnam Women Newspaper