In 1994, Mr. Nguyen Van Sy became a staff of the Tinh Thuong Fund, now Tinh Thuong One member Limited liabilities Microfinance institution (TYM). Nearly 28 years later, Mr. Sy, the director of TYM – Soc Son branch still sees this as the best decision of his life. Since then, Mr. Sy has had the opportunity to accompany tens of thousands of poor and low-income women and households, helping them to rise out of poverty and develop sustainably, improve their quality of life, role and voice in the family and society.
FINDING HIMSELF IN THE WORK OF SUPPORTING POOR WOMEN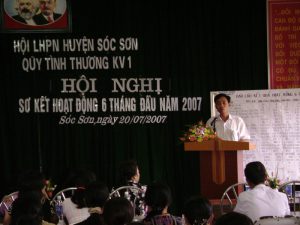 In the early 90s, after the cold war, the world had a landslide, and each individual – the people who were in charge of their times were more affected than ever. From a "red seed" next to the leadership team of a large state-owned enterprise, young man Nguyen Van Sy suddenly found everything turned upside down. The transformation mechanism, state-owned enterprises struggled in the vortex of shaping and searching for survival, but what really made the young man in "crisis" were the things that had been in his mind for so long. The motivation inside himself is now shaking and also falling apart in large pieces.
Leaving the inner city, he returned to his hometown Soc Son, the most remote area of ​​Hanoi, to find a job, but like a sleepwalker, a person who reshaped himself, looking for a reason to live.
Perhaps that's why the Head of the Department of Organization and Administration of Soc Son District People's Committee felt that something was strange and funny. At the end of the talk, he introduced Sy to the Women's Union because "there is a charity fund over there that needs someone…"
Sharing the same feeling, the leader of the Tinh Thuong Fund (at that time under the Department of Family – Life under the Central Vietnam Women's Union), looked at the young man with suspicious eyes with an offer like no other: " Please go with the Fund's staff for a week to the facility and then we will talk again…"
For the first week, the young man in a white collared shirt with a bicycle roamed the rocky roads to reach the people in Soc Son district. What surprised him the most was that until the mid-1990s, there were still so many poor people in his hometown. The ramshackle thatched houses, the sun shining through the roofs, the empty rooms with no valuable furniture, the austere faces deeply etched with worries about food, but that's not all, along with the poverty. alcohol, domestic violence…
A feeling of sympathy and sorrow overtook him and right from that moment he made his decision, decided that nearly 28 years later, he is still happy because he made the right choice.
Maybe at first he decided to stick with it partly because of the poor women, but later he realized that it was also because of himself, he had found his job, his reason for living.
He later confided: "My mother was a merchant. I still hear people say merchants usually cheat, but since I was a kid, I've witnessed her selling very transparently and clearly, never lying to anyone."
"And the members of TYM that day had a glimpse of my mother's poor guests. So I decided to do this work to share some of their difficulties."
Up to now, after nearly 3 decades, experiencing many difficulties and hardships from the early days when microfinance activities were still unfamiliar to people and even local authorities. In the current Covid situation, Mr. Sy is still consistent with the social mission he carries with dedication, passion and enthusiasm. He has lit the fire of inspiration for many subsequent generations of TYM staff.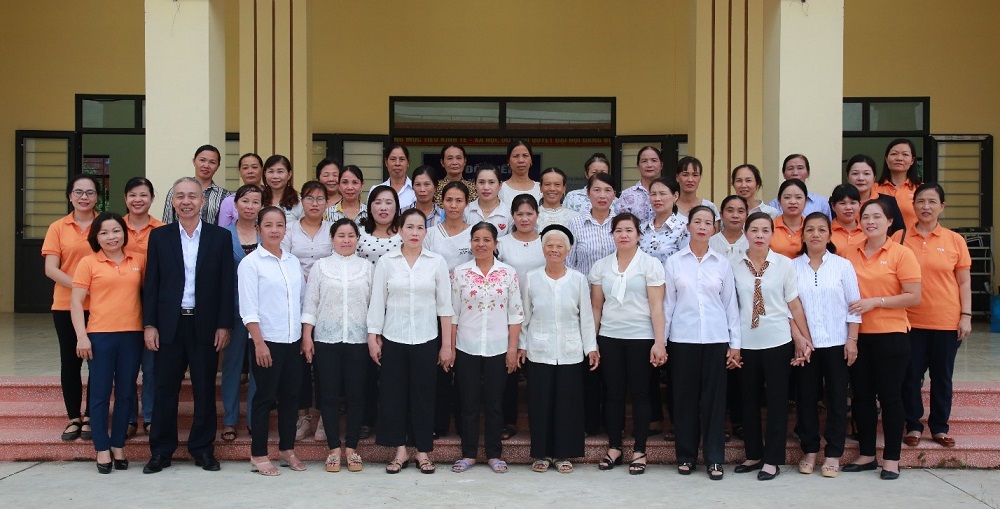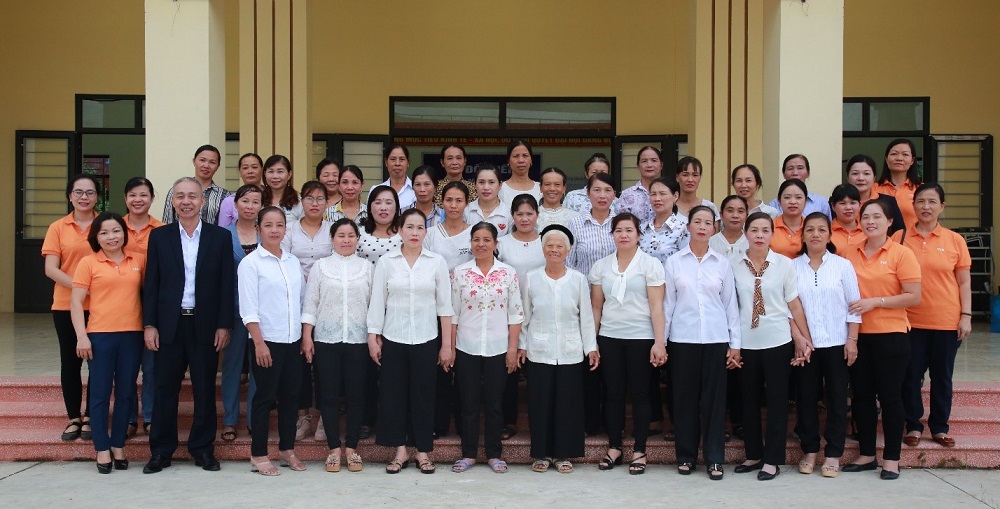 ENCOURAGING WOMEN TO JOIN TYM BUT THEIR HUSBAND'S NOD IS REQUIRED FIRS
In those days, it was difficult to travel, the roads were very bad, especially women had to work all day and only come home at night. TYM's staff, of course, had to take advantage of the evening to reach them.
For women, sincerity will naturally win their trust and affection. Besides, women were poor at that time, but they were very eager to have the opportunity to change their lives, their destiny. TYM not only gives them loans, but an equally important part is knowledge about spending management, saving, and doing household business.
But the big obstacle is probably husbands. Poverty, backwardness, alcoholism and gender inequality make the husbands of the last years of the last century look like "lords" in their dilapidated houses. Every day that lord poured a bottle of wine and scolded his wife and children about trivial things.
Once, when I saw that 30-year-old guy came to mobilize a family to join Tinh Thuong Fund, a husband immediately asked: "You avail me a loan, and then I have to repay the debt a few days later, which means if I buy a chicken and wait for the chicken to lay eggs. If the chicken hasn't grown up yet, do you have to sell it and pay back money to you?"
Mr. Sy said softly: "You are all family heads and have been managing the economy of the household for a long time, so I don't dare to dance the ax through the eyes of the workers. But if you want to save money, you must have a goal. For example, when you borrow a loan from TYM, you don't need to sell chickens or pigs to pay, just a few thousand dong a week, you just need to smoke less than half a pack of cigarettes and you will be able to repay our loan…"
Another time in center 3, Phu Thinh hamlet, Minh Phu commune, Mr. Sy, after a period of "exploration", had to use the way of "playing chess" with Mr. Pham Quy Bang, who is the husband of the head of the center, Nguyen Thi Mien, who is very prestigious in the region. From his chess friendship, Mr. Bang not only respected and supported his wife's decision, but he also supported Mr. Sy a lot in his work. There are husbands, when their wives work to TYM, turn out to harass and even threaten. But as long as Mr. Bang says: "Mr. Sy is right, if you have a debt, you have to pay it, but the money of the fund is not his own…" then everything will be fine.
Busy with work with his members, Mr. Sy came home late at night. Every time he came back home, his mother always waited at the door, then opened the door for his son and reminded him: "See how you do business, if you go at night like that, the robbers might think you have a lot of money."
But Mr. Sy has gained the people's own affection as the biggest support. And it was also the benevolent way of life of his parents that helped him in the future. Mr. Phu in center 3 of Phu Thinh hamlet, Minh Phu commune, who once declared "whoever enters my house to collect a debt today, I will hit him." How ever after a while, Mr. Phu recognized: "My father and your father used to be good friends…"
Mr. Sy continued to be passionate about his work with the expansion of the area, the establishment of new branches and transaction offices, nearly 30 years, near the retirement age, but he was still passionate: "If the policy even allow, I still continue to work for TYM, our country still has many poor women, very vulnerable women, but TYM's network is only present in 12 provinces/cities."
In 1994, Mr. Nguyen Van Sy became an officer of TYM in Soc Son (Hanoi). In 1995, he and his colleagues established Soc Son 2 branch. In 1996, he was assigned to support for Soc Son 1 branch because the number of members increased too quickly. More than 400 members exited, the number of members was less than 200 people. Mr. Sy and his colleagues quickly rebuilt the network with more than 400 members. In 1997, he was sent to Y Yen district (Nam Dinh) to lay the foundation for TYM in this locality. In 6 years here, he has organized and built a network of nearly 4,000 members. In 2003 he was assigned to build TYM in Yen Lac (Vinh Phuc) with 1,700 members. Since 2007, he has returned to Soc Son and supported TYM to expand its network to neighboring districts of Song Cong, Phu Binh, Pho Yen, Thai Nguyen city (Thai Nguyen province), Yen Phong district, Bac Ninh city and Que Vo district (Bac Ninh province). Mr. Sy is currently the Director of TYM – Soc Son branch managing 4782 customers, the outstanding loan balance is more than VND 57 billion, the savings balance is more than 79 billion VND, the repayment rate is always 100%.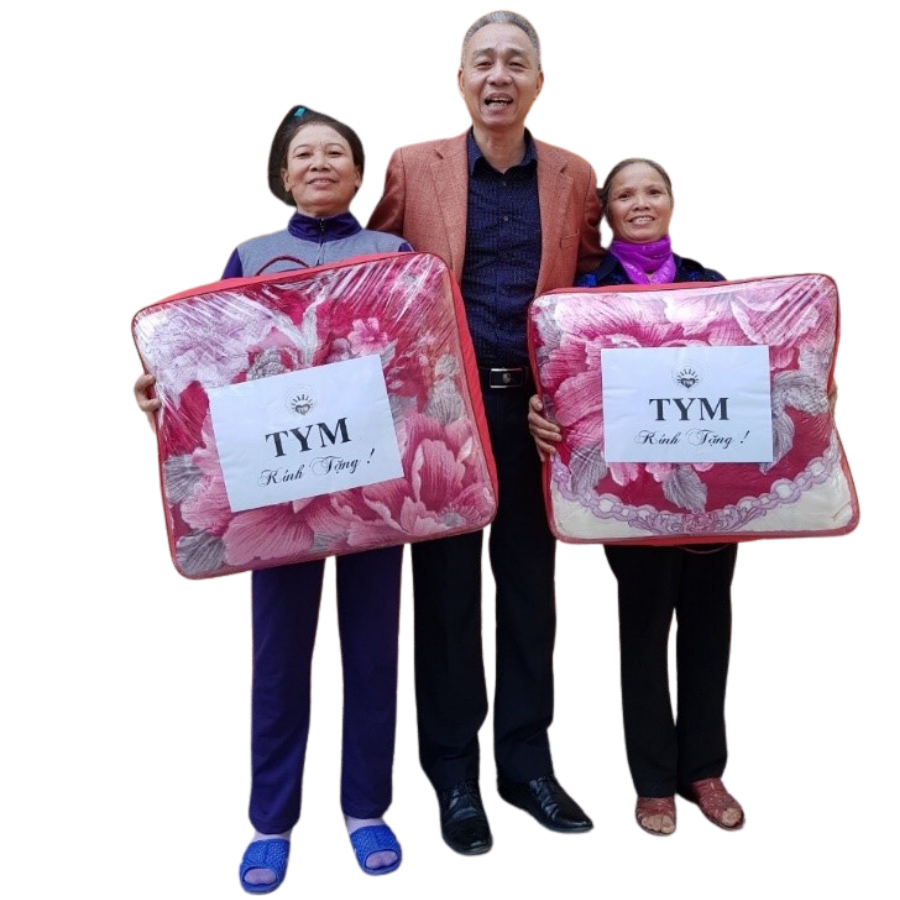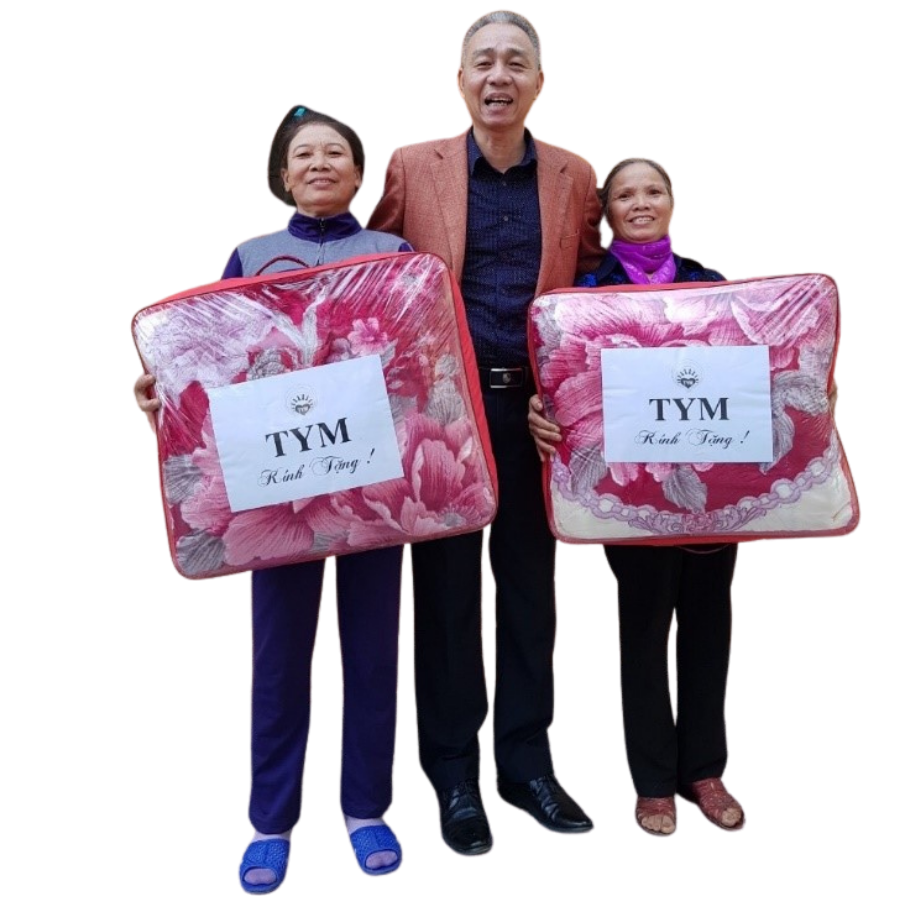 Buy scrap to build a garage
Ms. Tran Thi Bay (Duoc Ha village, Tien Duoc commune, Soc Son district) still reminds me of the story of gratitude to TYM. Two brothers and sisters work as scrap pickers, want to borrow a few hundred thousand as business capital, but are helpless because no one can see the source of repayment. When all the doors were closed, she and her husband met Mr. Sy and TYM welcomed them to the common house. With an initial loan of 200,000 VND along with the knowledge of 5 training sessions, in 1994, they opened a scrap collection point. 10 years later, they demolished their dilapidated house, built a 3-storey house and bought a truck to carry scrap. When they were old, they built a garage for an auto repair business to lease.
Nearly 30 years of working with TYM, bringing opportunities to poor women, Mr. Sy witnessed the change of many generations of women. Knowing how to manage the economy is when they change their position to overcome gender inequality, domestic violence and assert themselves.
There have been many members of TYM who have grown up to be economic examples, micro-entrepreneurs, and crossed the border to become micro-enterprises in the world like Ms. Duong Thi Tuyet in center 22, Lam town, district. Y Yen, Nam Dinh.
And more than that, they participate in politics. Some TYM female members became members of the Executive Committee of the Commune Women's Union, Ms. Tran Thi Bien, center 36, Dong village, Phu Minh commune became the village head, and Ms. Nguyen Thi Hung, center 37, Hoa Binh hamlet, Trung Gia commune became member of the People's Council of the commune, Ms. Nguyen Thi Tue, center 27, Dong Tram village, Tien Duoc commune became the secretary of the village…