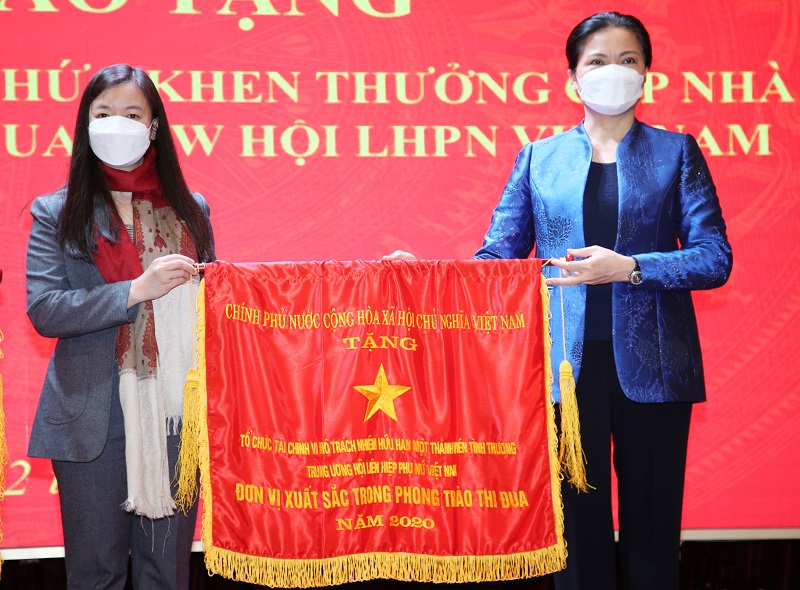 On February 12, 2022, at the Ceremony of awarding the Emulation Title and State-level Commendation to the collectives of the Central Vietnam Women's Union, TYM was honored to receive the Emulation Flag of the Government for successfully and comprehensively completing the work tasks, leading the patriotic emulation movement in 2020 of the Vietnam Women's Union. Also at the ceremony, TYM was honored to receive the certificate of merit and the emulation flag from the Presidium of the Vietnam Women's Union.
In 2020, TYM is one of the leading units in the emulation of  the Central Vietnam Women's Union with some outstanding achievements such as:
Successfully completed the assigned task
Despite facing many difficulties due to the Covid-19 pandemic, TYM has taken many proactive, comprehensive, synchronous and drastic measures to complete the emulation targets and assigned tasks. In 2020, TYM attracts 28,697 more women to join TYM, bringing the total number of TYM members and customers to more than 174,000, completing 100.4% of the plan. Attracting members to join TYM makes an important contribution to increasing the percentage of members of the Vietnam Women's Union in the areas where TYM operates. Many care and support activities for women, especially poor and disadvantaged women, have been paid attention and enhanced by TYM during the year, making an important contribution to local socio-economic development.
 Performing dual tasks: disease prevention and maintaining stable and effective TYM activities.
It can be said that, in order to achieve the above results in the context of the Covid-19 epidemic, TYM has made efforts to effectively carry out dual tasks thanks to: (1) Proactively developing scenarios, implementing many measures to ensure safety and prevent epidemics; (2) There are many timely activities to support members/customers and the community to overcome difficulties; (3) TYM staff have many solutions to positively contribute to the local epidemic prevention achievements.
There are solutions to promote and encourage the efforts of each staff member, each department in realizing the common goals of TYM and VWU to help timely and effectively support difficult members/customers through practical activities.
With these excellent achievements, TYM was honored to be one of two units of the Central Vietnam Women's Union to receive the Government's emulation flag. The recognition of the Government and the Presidium of the Vietnam Women's Union is a great motivation for TYM to continue to strive continuously in the coming time.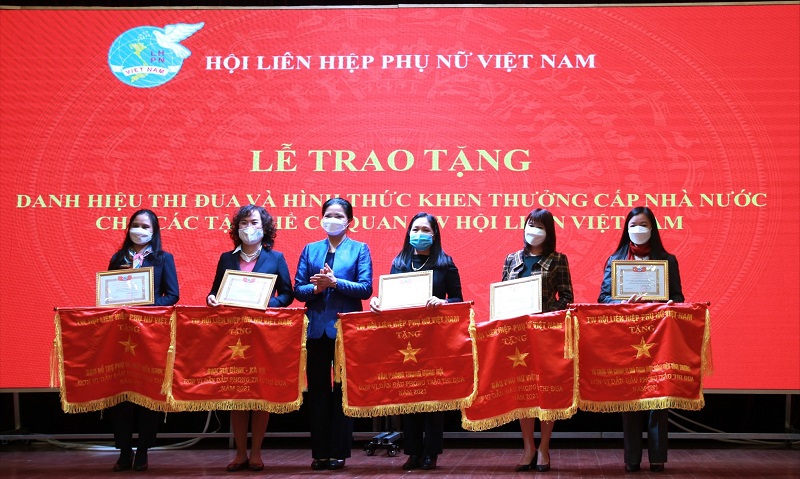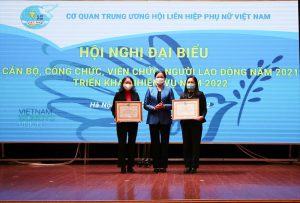 Department of Organization – Training TYM