Member: Nguyen Thi Nhu
Age: 47
Living: Tu residential group, Bich Dong town, Viet Yen district, Bac Giang province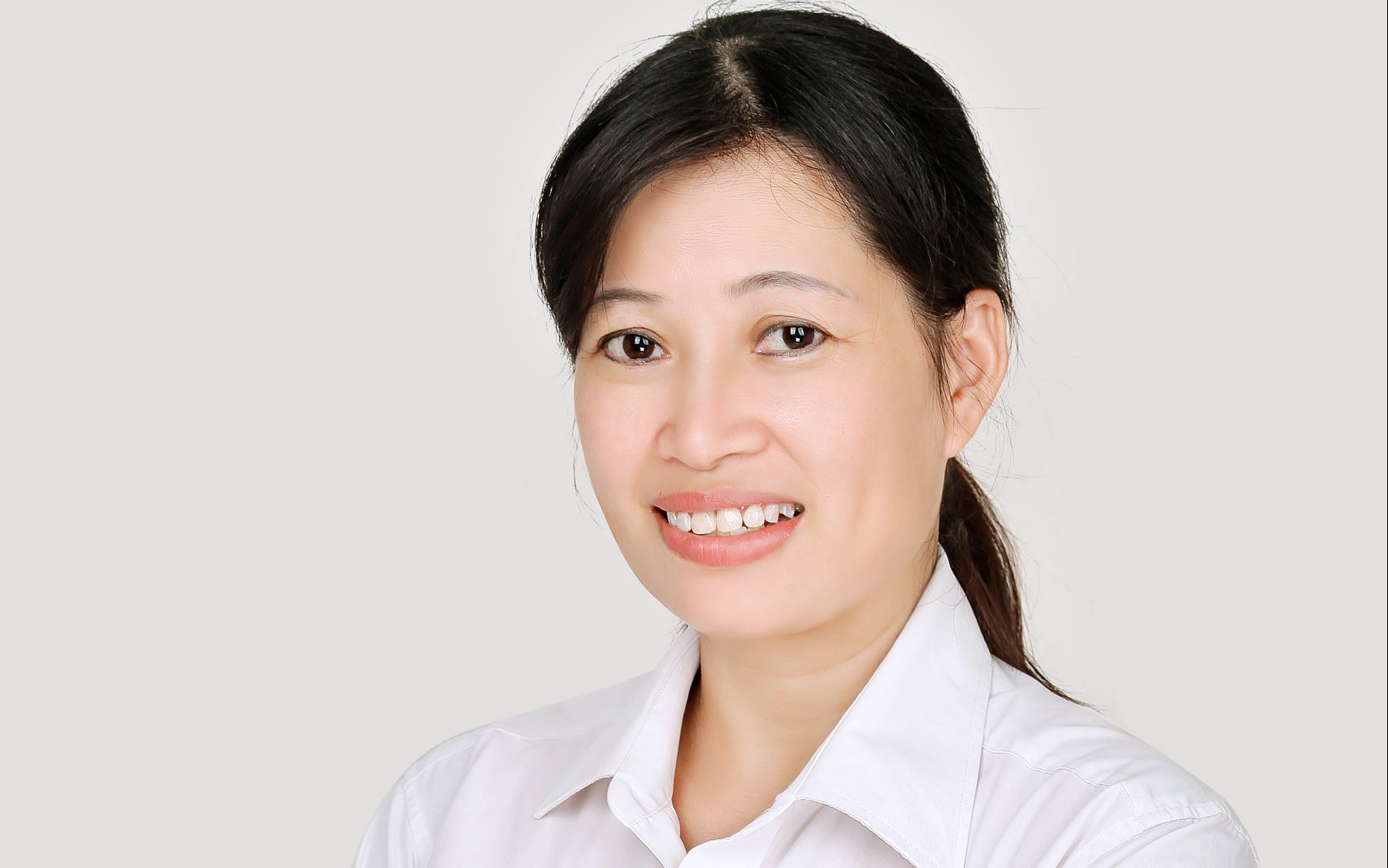 Successful woman with high-tech application model in agricultural production
Born and raised in a poor farmer family in Tu village and experienced many difficulties in life, Ms. Nhu always rises with will and energy, living proactively, creatively, dare to think, dare to do, find a way to get rich in your own land. With the desire to bring to the market safe products with clear origin, Ms. Nguyen Thi Nhu, Bich Dong town (Viet Yen, Bac Giang) is determined to change the way of making hi-tech and safe melon growing models.
For many generations, rural areas of Viet Yen district (Bac Giang) are still accustomed to traditional agricultural production, crops are planted alternately between two annual rice crops. In particular, melons are still grown in the field in beds, so melons are often pigmented, susceptible to pests and diseases, and drop fruit due to frost. Witnessing the scene where people's crops are always destroyed by pests, rats, and natural disasters, Ms. Nguyen Thi Nhu was determined to soon find solutions to help her family and people grow melons.
In 2014, after many failed trials of melon growing model, Ms. Nhu persisted in learning experiences from agricultural engineers about plant diseases, visiting models and greenhouse systems from different localities.
At that time, the capital accumulated by Mrs. Nhu and her husband after many years of living together was only 100 million VND. Ms. Nhu discussed with her husband to boldly change fields for some households in the village to gather land to plant Korean melons. Due to the small amount of capital, the family's original melon growing area was only about 1,500 square meters.
She confided: "When we first started working, due to our limited experience and knowledge of science and technology, we failed many times, but we did not give up because of that. During the production process, I worked hard to tinker and learn from books, newspapers and effective melon growing models in the province. Constantly working, by 2017, the output from the family's melon fields gave an income of more than 200 million VND. That initial success helps the family get out of poverty, gain more motivation and confidence to expand production."
In 2019, Ms. Nhu started taking out a loan of VND 40 million from TYM. With this money, she continued to invest in expanding the greenhouse system, irrigation system and land improvement. In particular, in order to make business operations more convenient, this year, she established Nhu Hoa Cooperative to have full legal status, convenient for production linkages, expansion of trade, and market connections. In addition to applying science and technology, boldly transforming the production method of goods on a larger scale, she has expanded to many other high-tech agricultural products with guaranteed quality, originating from overseas. clear origin. Not only that, Ms. Nhu is especially interested in promoting and connecting product consumption through e-commerce. She quickly built her own website, created a social networking site of Nhu Hoa Cooperative to introduce hi-tech agricultural products, through which customers can conveniently connect and order products through the online environment. As a result, Nhu Hoa Cooperative's products are increasingly trusted and accepted by consumers.
Ms. Nhu added: "Up to now, I have expanded the area up to 5,000 m2 in the North. Labor source in the cooperative is mainly from family members; the co-operative employs 5 workers in the village, they are all TYM's members in the branch and the local Vietnam Women's Union."
With this production model, in 2021, Ms. Nhu was honored by the Central Vietnam Women's Union in the framework of the Women's Startup Award. Nhu's story of perseverance and courage in doing business has inspired many other local women on the path of sustainable economic development in their own homeland.
With TYM, Ms. Nhu is also an active branch leader who always transmits positive energy to other TYM's members. She and TYM – Bac Giang Branch effectively implemented local activities. Up to now, after two cycles loans, Ms. Nhu said that she will always believe in joining TYM, not only to avail loans from TYM to develop production, but also to participate in savings and community activities that TYM brings to women and members in the region.